May 23, 2023 • Core Banking by Marketing Skaleet
Skaleet joins forces with Ondato to accelerate the development of new banking services 🤝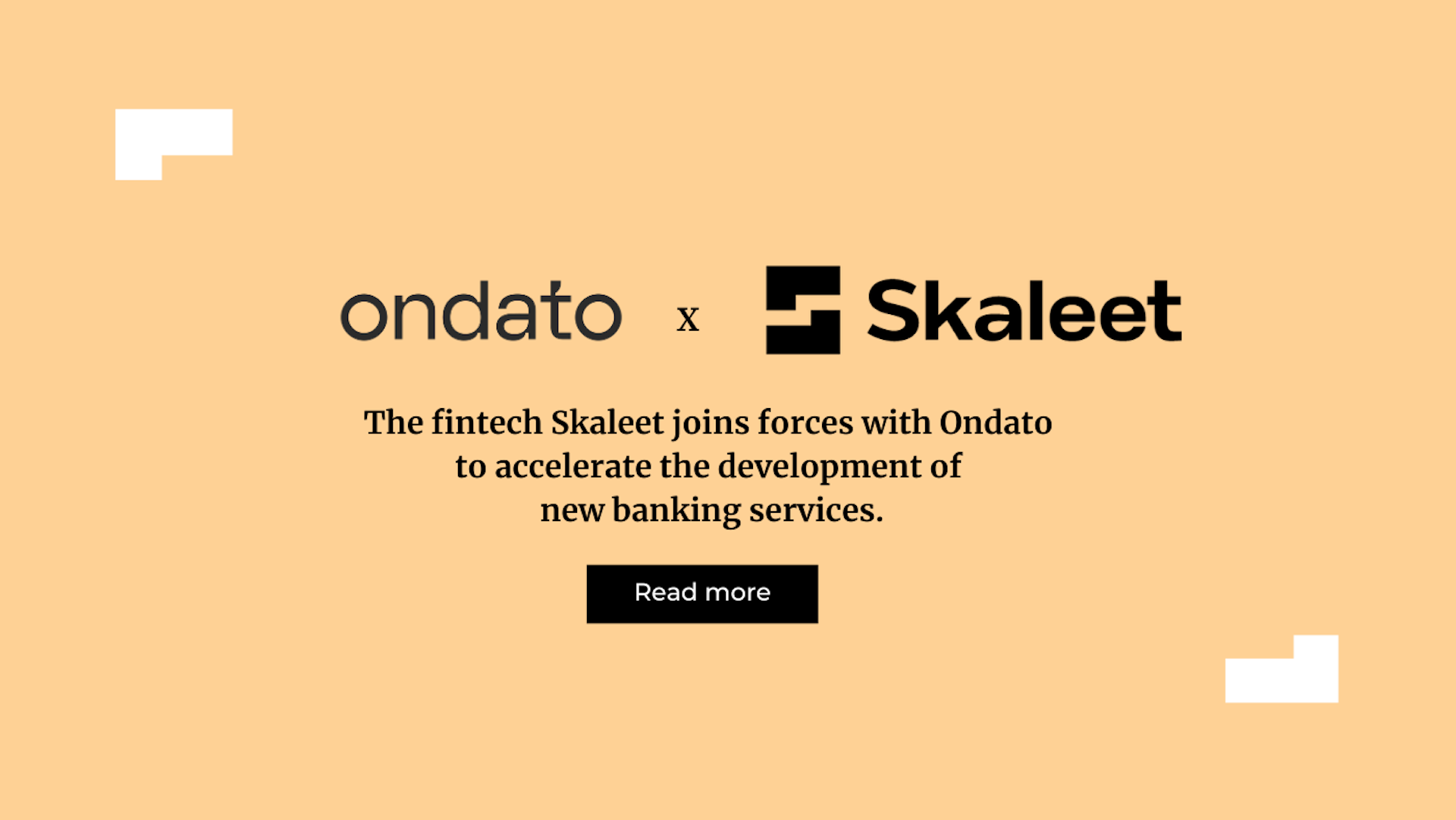 Paris, France, May 16th 2023 - Skaleet joins forces with Ondato, specialist of KYC (Know Your Customer) and fight against money laundering tools, in order to allow its customers to accelerate the deployment of innovative banking services. A new integration that allows its core banking platform to remain the most complete in the market.
A new generation core banking platform
Skaleet offers financial institutions a tool allowing them to quickly develop innovative banking services. Already used to create solutions deployed in more than 30 countries, its new generation core banking system notably allows banks and financial institutions quick compliance with the requirements of the different regional and local regulations in terms of KYC and fight against money laundering.
A decisive partnership to accelerate the compliance of banking services
To facilitate this compliance, Skaleet's customers will now be able to benefit from Ondato's services. Specialist in the rationalization of KYC compliance processes, Ondato offers integrated SaaS tools facilitating the verification of customers' identity and optimizing the onboarding management as well as the whole customers' life cycle.
This partnership will therefore allow Skaleet's customers to quickly and easily have access to compliance tools by using a unique core banking platform solution, exempting them from multiplying suppliers and integrations.
" Our customers are seeking above all to simplify and accelerate the deployment of their banking applications. By integrating Ondato's services, we make it easier for them and offer them the best compliance tool in terms of KYC. "
Hervé Manceron - CEO - Skaleet
A valuable collaboration for Ondato
For Ondato, this partnership is a decisive way to expand its customer base by integrating one of the leading platforms of banking services creation.
" Skaleet's platform allows to get the best from our tools while making them available to the largest number. This partnership is therefore a decisive step on both technological and commercial levels. "
Liudas Kanapienis - CEO & Co-founder - Ondato
About Ondato:
Ondato rationalizes the processes linked to Know Your Customer (KYC) and the fight against money laundering for financial companies. Founded in Lithuania in 2018, the company develops tools covering the whole compliance needs from the onboarding to the customers' life cycle management. Its culture is based on cooperation with our customers, and by solving their commercial issues, Ondato contributes to a safer digital space for everyone.
For more information, visit the website and LinkedIn.
About Skaleet:
Skaleet is a fintech offering a SaaS Core Banking Platform (CBP). Cloud-native and meeting the highest security standards, it is an alternative to the legacy infrastructures of banks and financial institutions. Thanks to its open and flexible platform, its customers can easily imagine, configure and deploy new products. With a single solution, its architecture addresses several business models reducing time to market and optimizing costs. Skaleet counts more than 40 clients and has managed more than 10 million users worldwide.
Skaleet is based in Boulogne Billancourt, France. To discover more, visit the website, Twitter and LinkedIn.
Press Contact:
Jihane Teretal
06 08 27 68 85
You might also be interested in ...
Innovation. FinTech. Banque Digitale. Néo-banque. Open Banking. Core Banking. KYC.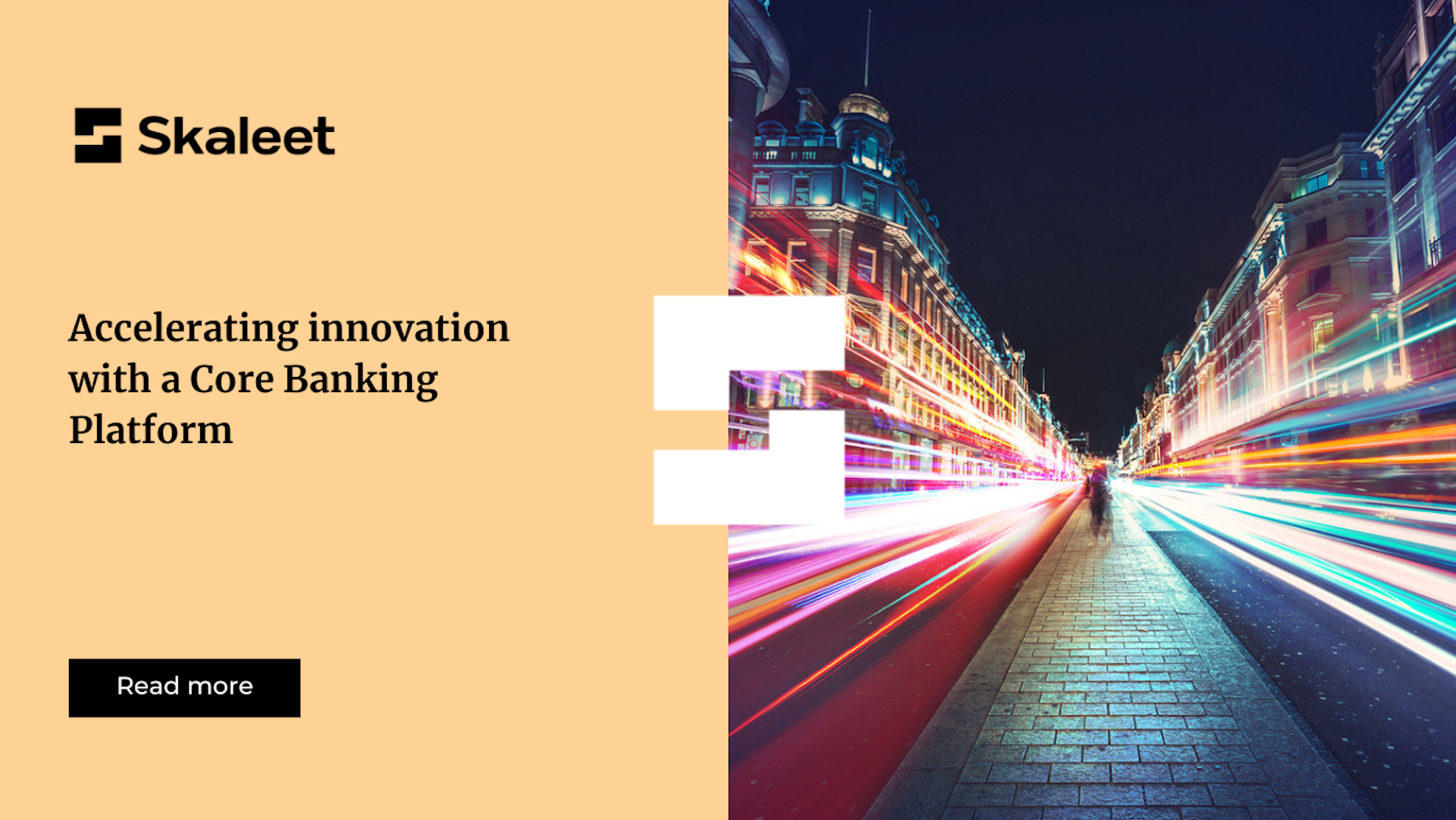 March 21, 2023 • Core Banking by Marketing Skaleet
Accelerating innovation with a Core Banking Platform 💫
New technologies, new products, new distribution channels...
Contact Us.
Would you like to learn more about Skaleet and its solution?